Pack Pet Resort
A dog's life never sounded so good.
Dogs and cats hanging out together? Well, sort of. From boarding and daycare to grooming, Pack Pet Resort's indoor and outdoor areas are enough to make you wish you could stay there, and send your dog or cat on that business trip in your place.
Dogs and cats hanging out with Little Red Bird? Well, absolutely. When we got the call to help launch a pet resort, it legitimized our borderline unhealthy viewing habits of puppy and kitten videos as "professional research." It was as if we finally caught that ever elusive SQUIRREL!
Tactics: Brand Development, Identity, Print, Web Development
Identity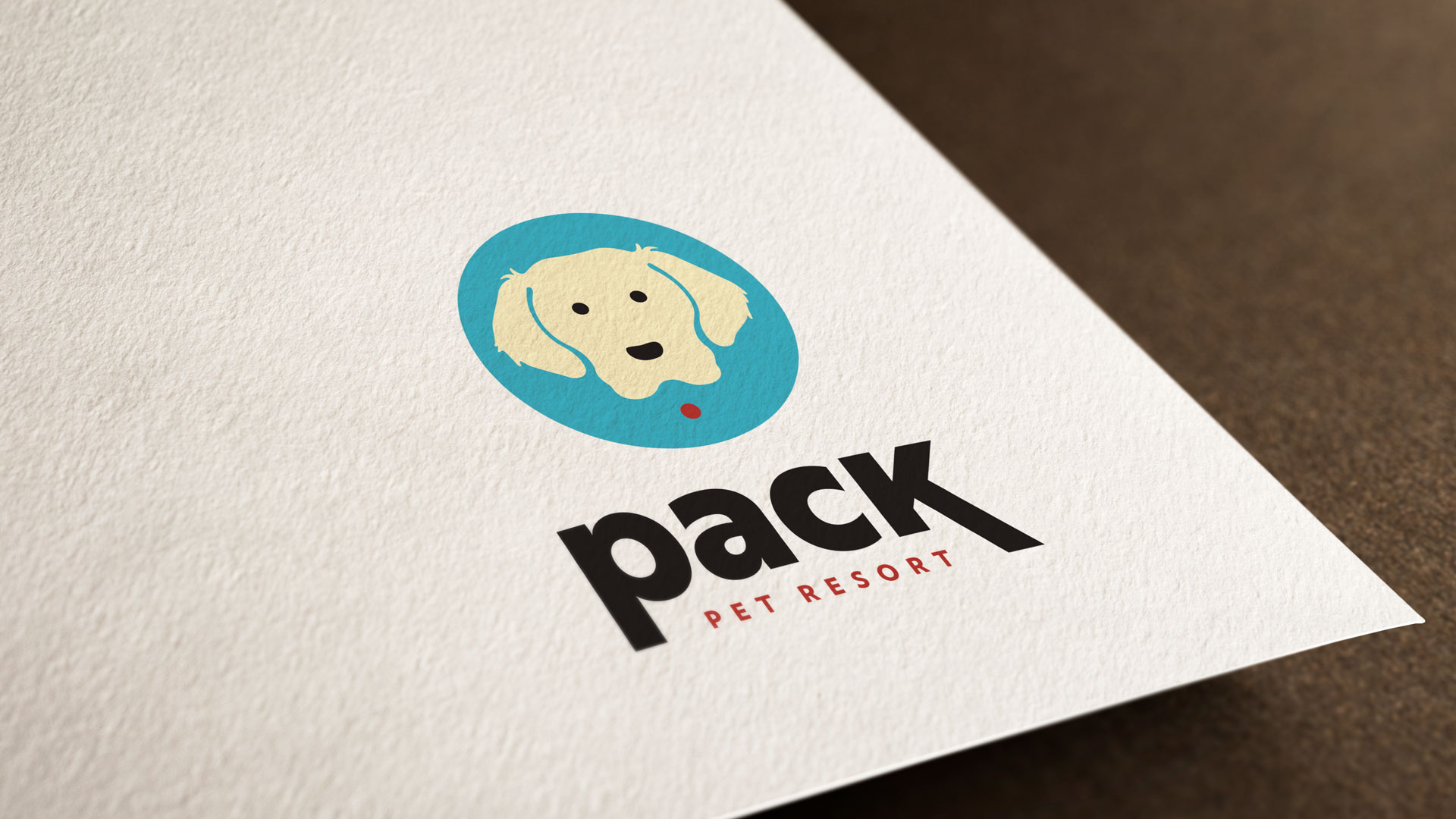 Print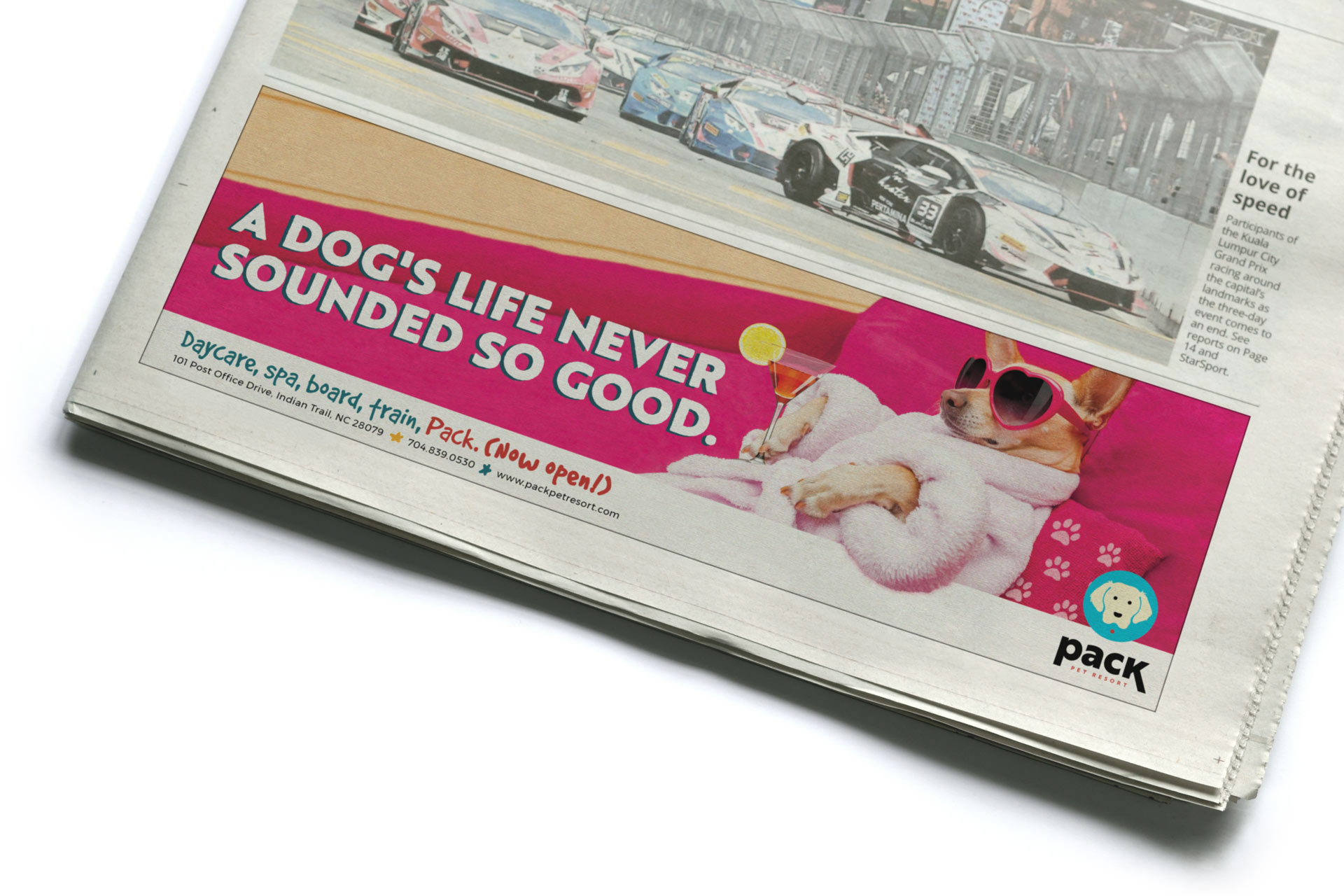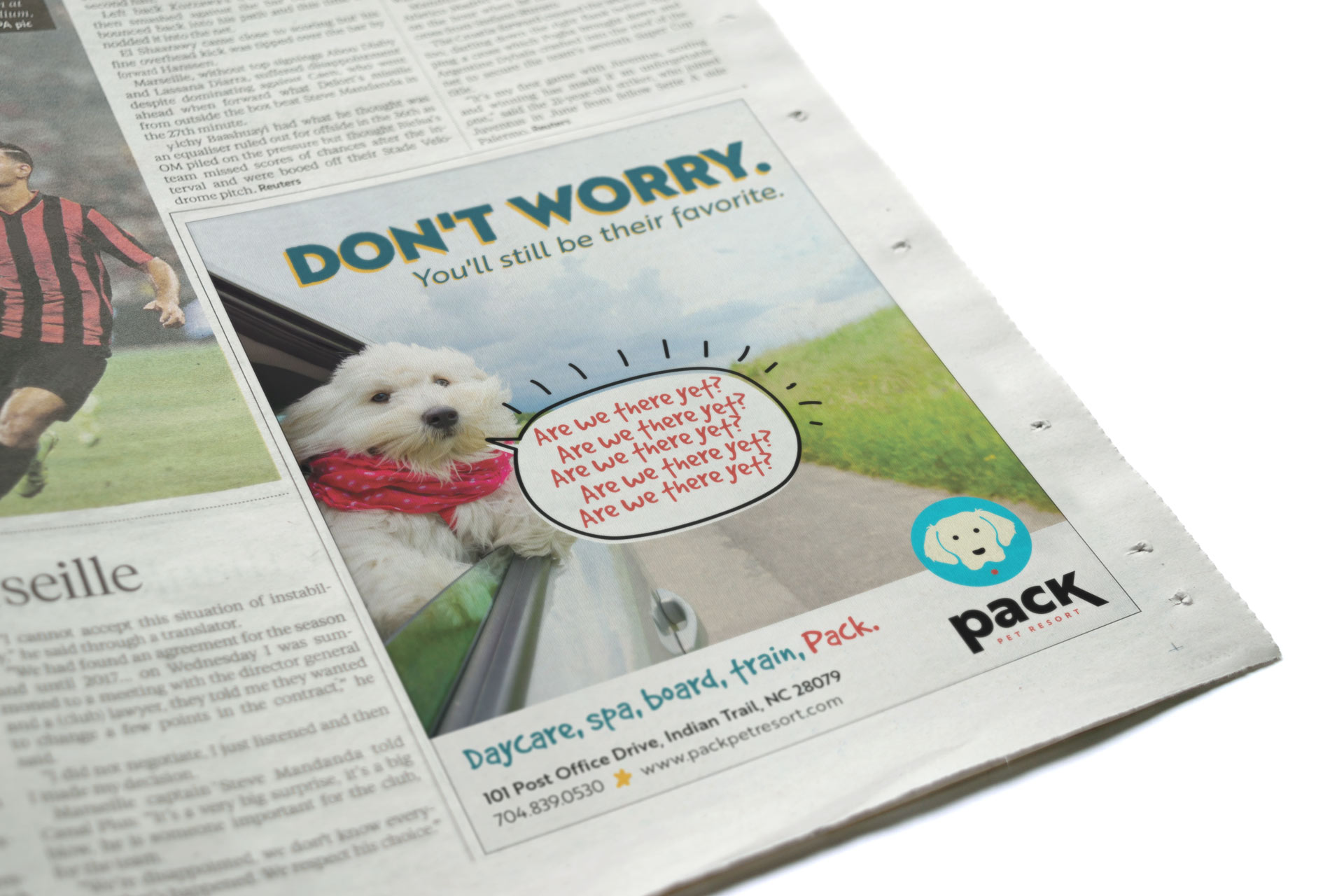 Web Development