Harvesters International
Harvesters secures and enhances the spiritual and physical well being
of people in disadvantaged communities around the world.
Harvesters international partners with churches and communities around the world to meet an array of needs. Water, Women's Empowerment, and Education are just a few of their initiatives. The Little Red Birds first designed an eye-catching brochure that is the perfect conversation starter for interested parties and potential donors. Then, our peeps at Harvesters came back for a brand new website full of life and color that matches the personality of their organization. With a brochure in hand and a beautiful new interface, Harvesters is off to serve the world!
Support: Brand Strategy, Website, Print
Website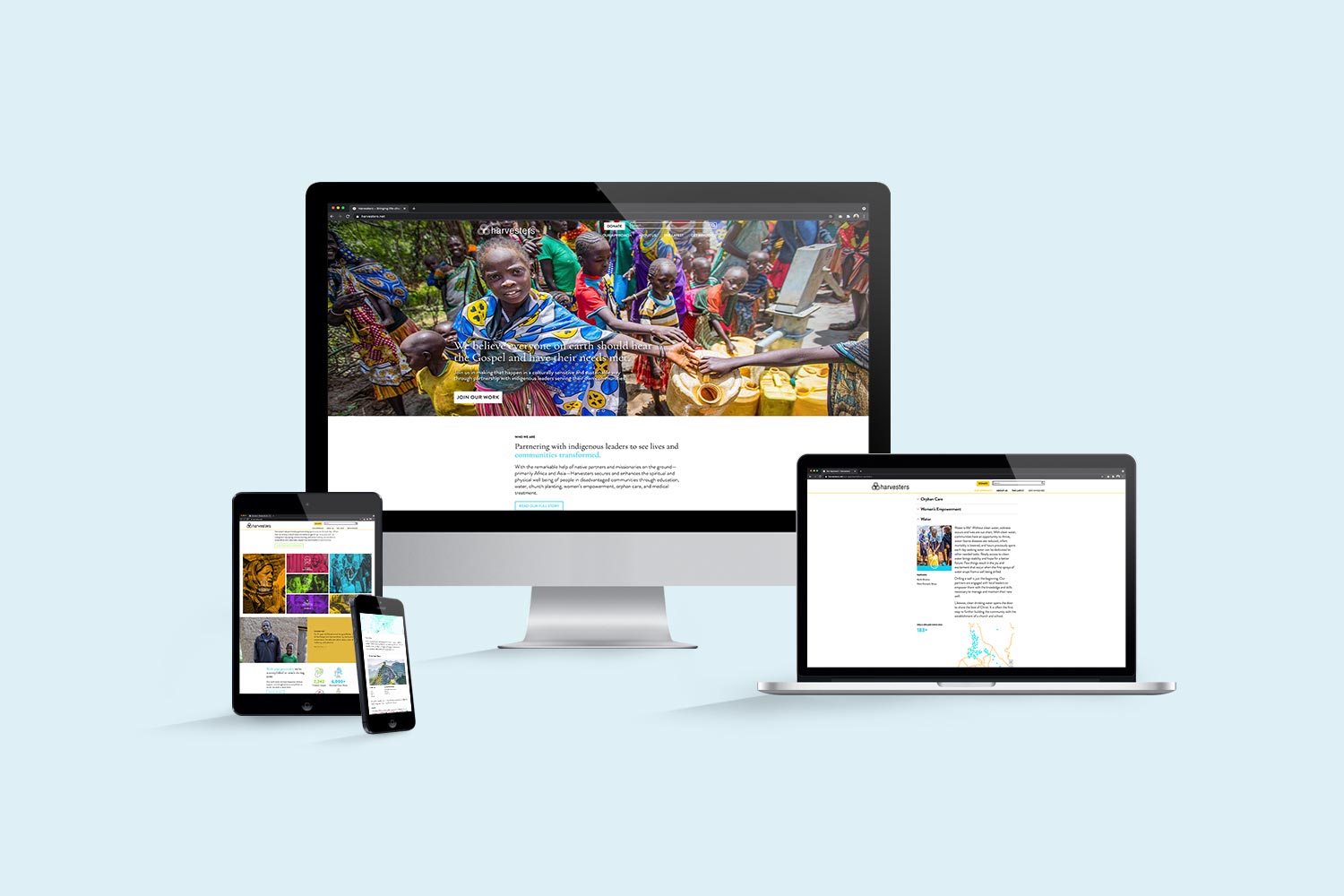 Print